Other Acceptable Names for "Lord of the Flies"
badwolflaurel: 101 Reasons to Just Carry a Fucking Lighter Stop Drop and Roll Off a Cliff Well That Escalated Quickly
Walking into my apartment when I've accidentally...
kikinitinkorea: It's just like… GIF submitted by EPL
"Lawrence Krauss: "You are all stardust" "Every atom in your body came from a..."
– Lawrence Krauss, American Theoretical Physicist who is Professor of Physics, Foundation Professor of the School of Earth and Space Exploration and Director of the Origins Project at the Arizona State University, A Universe From Nothing, AAI 2009. See also: ☞ Lawrence Krauss on probability in the...
"Regret nothing. Not the cruel novels you read to the end just to find out who..."
benevolent kitten overlord: "Persephone Lied" →
fursasaida: ladyw1nter: The truth is, I was bored. My mother blissing ahead of me, rosebuds rising in her footsteps, And I skulking behind, thinking, Oh look. She walks in beauty. Again. Her power could boil rivers, if she chose. She doesn't choose. She scatters Heliotrope…
When I hear my Students using English that I...
kikinitinkorea: Submitted by DS
"Immortality" by Lisel Mueller
In Sleeping Beauty's castle the clock strikes one hundred years and the girl in the tower returns to the  world. So do the servants in the kitchen, who don't even rub their eyes. The cook's right hand, lifted an exact century ago, completes its downward arc to the kitchen boy's left ear; the boy's tensed vocal cords finally let go the trapped, enduring...
cinderella - sylvia plath
The prince leans to the girl in scarlet heels,  Her green eyes slant, hair flaring in a fan  Of silver as the rondo slows; now reels  Begin on tilted violins to span  The whole revolving tall glass palace hall  Where guests slide gliding into light like wine;  Rose candles flicker on the lilac wall  Reflecting in a million flagons' shine,  And glided couples all in whirling trance  Follow...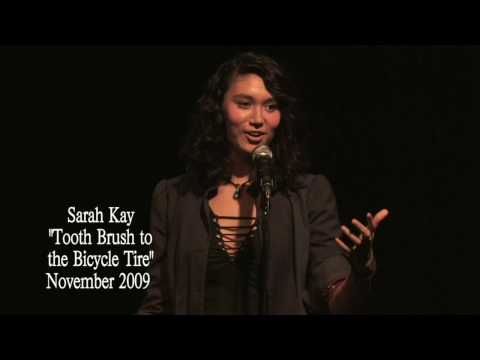 Suite 2 - Phyllis Webb
The sun comes through plum curtains. I said the sun is gold in your eyes. It isn't the sun you said.
The Summer Day - Mary Oliver
Who made the world? Who made the swan, and the black bear? Who made the grasshopper? This grasshopper, I mean- the one who has flung herself out of the grass, the one who is eating sugar out of my hand, who is moving her jaws back and forth instead of up and down- who is gazing around with her enormous and complicated eyes. Now she lifts her pale forearms and thoroughly washes her...